€40m in public tenders 'negotiated' with unsuccessful bidders
Government resorting to 'negotiated procedure' when bidders do not meet requirements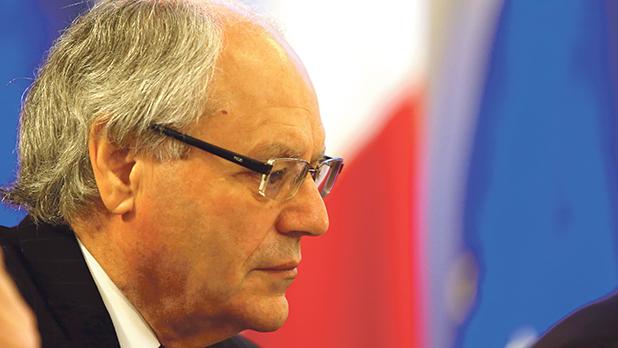 Finance Minister Edward Scicluna has given the green light to the Department of Contracts to 'negotiate' some €40 million worth of public tenders with private companies despite the latter not meeting the requirements specified in the original offer.
According to information submitted in Parliament recently, under Prof. Scicluna's direction, the ministry approved some 17 public tenders, mostly of a substantial value, to be awarded through a so-called "negotiated procedure", allowed by European Union public procurement rules to be used only in extreme instances of urgency.
EU public procurement rules dictate that a 'negotiated procedure' is a sort of last resort tool, available only in very specific circumstances with the approval of the Director of Contracts, since it implies that a contract may be awarded without prior publication, such as in cases of extreme urgency.
However, industry sources said that it seemed the government was resorting to this exception more often in order to dish out contracts directly, instead of using the procedure only as a last resort.
"The government is increasingly resorting the 'negotiated procedure' instead of issuing a new tender when none of the bidders meet the requested requirements," the sources pointed out.
According to statistics, since 2013 the Finance Ministry gave an average of two approvals a year for such procedure to be used.
Government resorting to this exception more often to dish out contracts directly
However, in 2018 alone, Prof. Scicluna approved the use of this procedure for seven tenders.
However, eyebrows were raised even sharper last February when the minister gave the green light for the Director of Contracts to negotiate directly with bidders for a €23 million contract to build a new underpass at the Tarxien/Santa Luċija roundabout.
The original tender issued for this mega road project was cancelled by the Department of Contracts after it was found that the evaluation board set up by the government had mistakenly awarded the contract, even though none of the companies' competing had satisfied all the criteria.
However, the government did not issue a new offer, as is usually done in such a competitive tender and instead is using the negotiated procedure to award the lucrative contract to one of the same bidders who had failed to meet the original requirements.
Government sources said that this latest approval by the Finance Minister was the largest 'negotiated procedure' ever approved by the government.
The award of this tender is still being 'negotiated' by the Department of Contracts and Infrastructure Malta, the government road building agency responsible for the public contract.
Apart from this procedure, the Finance Ministry is also tasked with approving direct orders given to various companies and individuals without the issue of a competitive tender.
Despite strict rules that direct orders have to be limited in scope and value, the current administration is granting many direct orders every year.
This has been already highlighted in various reports issued by the National Audit Office.

Source: Bitumenexporter

Public Tenders negotiations