Welcome To Benzene International
We are a dynamic and multi-faceted Limited Company based in Singapore actively involved in Manufacturing Procurement Distribution and Export of various Commodities. We are structured into various Division namely Petro-Chemical (Bitumen) Division, Vegetable Oil Division, Base Oil Division and Polymer Division to serve the different needs of our Customers worldwide.
Read More
In another three years, a Kenyan travelling from Mombasa to Nairobi will have at least four major options Kenya has chosen to build a brand new road between Mombasa and Nairobi instead of expanding the existing highway in what will
Read more
Oxidized Bitumen
Oxidized Bitumen is produced by either Continuous or Staggered Blowing Process. Heated Penetration Grade Bitumen under controlled environment is blown with air which controls the Oil Content in the Bitumen while it oxidized. The different grades for suited applications produced are designated by two numbers to indicate the mid-points of their softening point and penetration ranges
Read More
Bitumen Emulsion
Bitumen emulsion consists of three basic ingredients: bitumen, water, and an emulsifying agent. Based on specifications it may contain other additives, such as stabilizers, coating improvers, anti-strips, or break control agents. It is well known that water and asphalt will not mix, except under carefully controlled conditions using highly specialized equipment and chemical additives.
Read More
LATEST FROM BLOG
Road Topping Tender
Brace yourself for more chaos on the roadsSTAFF REPORTEROCTOBER 04, 2017 21:43 ISTUPDATED: OCTOBER 05, 2017 07:58 ISTSHARE ARTICLE 1PRINTA A ABiggest white topping
Read more.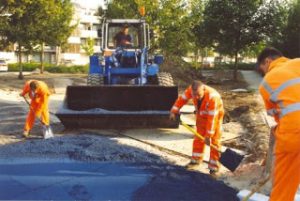 Will Maldives ( MACL) choose the right pavement solution
Paving a runway requires highly skilled workforce and the right material.. Not anybody can supply the Asphalt mixture as per
Read more.
Another Tender War
Work on white-topping of roads is set to begin and around 30 roads stretching 93.47 km will be white-topped in
Read more.