Welcome To Benzene International
We are a dynamic and multi-faceted Limited Company based in Singapore actively involved in Manufacturing Procurement Distribution and Export of various Commodities. We are structured into various Division namely Petro-Chemical (Bitumen) Division, Vegetable Oil Division, Base Oil Division and Polymer Division to serve the different needs of our Customers worldwide.
Read More
Singapore Bitumen Supplier BINTULU: After waiting for nearly five decades, the dream of the people of Sabah and Sarawak of having a modern highway cutting across two of Malaysia's largest states is finally being realised, with the Pan-Borneo Highway expected
Read more
Oxidized Bitumen
Oxidized Bitumen is produced by either Continuous or Staggered Blowing Process. Heated Penetration Grade Bitumen under controlled environment is blown with air which controls the Oil Content in the Bitumen while it oxidized. The different grades for suited applications produced are designated by two numbers to indicate the mid-points of their softening point and penetration ranges
Read More
Bitumen Emulsion
Bitumen emulsion consists of three basic ingredients: bitumen, water, and an emulsifying agent. Based on specifications it may contain other additives, such as stabilizers, coating improvers, anti-strips, or break control agents. It is well known that water and asphalt will not mix, except under carefully controlled conditions using highly specialized equipment and chemical additives.
Read More
LATEST FROM BLOG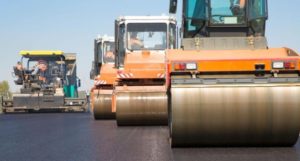 Asphalting in Rain
A New Innovative Technology for Road Asphalting in the rainHome A New Innovative Technology for Road Asphalting in the rainMario Honrubia, July
Read more.
Kuwait Plans Second Phase for Airport
Ministry pushes tender to build second phase of new airportKUWAIT: The Ministry of Public Works (MPW) recently contacted the Central
Read more.

Preteder Walkaround
NHAI to do pre-tender health check on highways, share data with biddersAppoints Crisil, Deloitte and Mazars to conduct due diligence
Read more.