Construction work is poised to start on a new headquarters for one of Ireland's largest credit unions after a breakthrough in a legal dispute which stalled the project for years.
The chief executive of Bishopstown Credit Union in Cork, which has almost 21,000 members and assets of €150m, confirmed that the dispute with Dunnes Stores over a small section of land next to the earmarked site on Curraheen Road, has been settled to everyone's satisfaction.
The settlement, which did not involve any financial payments, has cleared the way for the signing of contracts for the construction of the credit union's new headquarters on the site of the former Viscount Bar – plans for which were first unveiled in 2013 – two years after the credit union bought the bar and demolished it.
A planning appeal to An Bórd Pleanála delayed the project by 2.5 years before the dispute with Dunnes further delayed building. The site has lain vacant and surrounded by hoarding for several years.
But Mr Kenny confirmed last night that builders will be on site within days after a €5.835m contract was awarded to Cumnor Construction following a competitive tender process.
Construction is expected to take a year to complete.
He also defended the cost and scale of the project and said it will ensure that the branch will be able to cater for growth and future development of credit union sector which has seen many mergers in recent years.
Chairman of Bishopstown Credit Union, David P Barry, welcomed the signing of the contract: "We are now re-establishing our presence in the heart of Bishopstown.
"Work will commence this month and it is intended that the building will be completed and fitted out in 12-months.
"We are a strong and secure financial institution which has made significant investment in IT as a feature of the credit union's success, and we now have one of the most advanced service delivery channels in the country," he added.
Founded in 1967, Bishopstown Credit Union originally operated from the crypt of Dennehy's Cross church.
At one time, it had four branches – the headquarters it opened on Wilton Rd in 1997, the branch in Wilton Shopping Centre, as well as offices on the Curraheen Road and in Ballinhassig.
It closed the Curraheen Road and Ballinhassig branches as part of an overall cost-saving drive which achieved some €500,000 in savings.
Once the new building is ready, the credit union headquarters will relocate to Curraheen Road.
The Wilton Road premises, and the adjoining property which it also owns, will be sold – the proceeds of which will help offset the construction costs – and the Wilton Shopping Centre branch will be retained.

Source: Bitumenexporter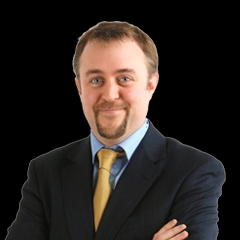 Credit Union HQ Construction to begin